Release the pressure with your coworkers
A cool package mixing Lasertag and Minigolf activities to provide excitement and conviviality for a company meeting.
Looking to have Fun with coworkers and make them enjoy in an energetic/cool mix of activities?
Lazertreks has exactly what you need.
When employees are in a working environment, they don't always have the necessary time to bond with each others because work is the priority. But in lazertreks, it is different.
We will split the group in 2, so that everyone got time to enjoy the activities without being too numerous.
The first group will start by lasertag. After listening to the safety and gear usage rules, they will go for 3 games :
Individual to discover the guns
Team game to practice group strategy
Vampire game, just to end with a touch of Fun!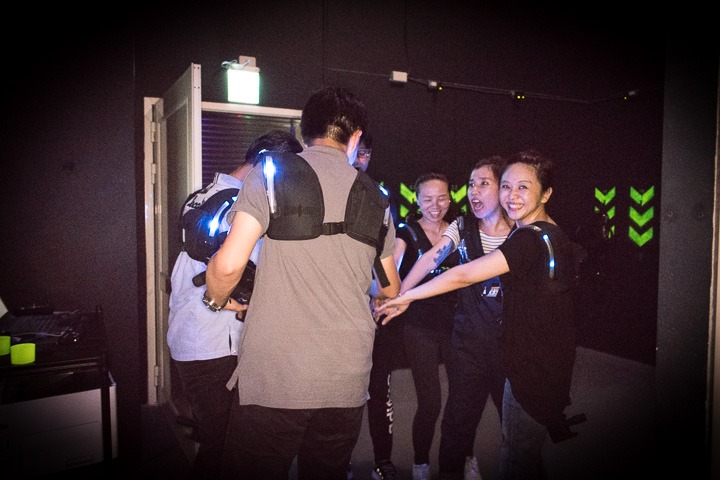 While the first group is having an energetic time trying to stay alive, the second one will discover our challenging minigolf :
18 holes with different difficulties
playing by groups of 3 to 4
every group holding a score card
Of course, the aim is to make the smallest number of shots on the 18 holes!
After one hour, the groups switches to do the other group's activity. They also have some time to have a free drink! then activities restart.
At the end, there is still some few time to congrat the best individual lasertag player, the best lasertag team, the best minigolf player and the best minigolf team!
Check other Corporate Team building packages