Release the pressure with your coworker
Looking for an activity to release the pressure and have fun with your coworker? But also want to build up team spirit and cohesion?This package is for you.
This package is our Top1 proposal to companies!
For all the companies who want to build a tournament where their employees will have fun and enjoy, Lazertreks takes care of everything.
On arrival we start with a short explaination over the safety rules and the equipment that will be used. Follows the creation of the teams if they were not created prior to the event, and then the game can start!
Our classic roundabout includes everything you can expect:
A first individual game to discover the system and get in touch with it
3 rounds of team games (Team Game, Team Deathmatch, VIP) which all presents their own challenge so that the game don't look repetitive and your employees can work on their team strategy
One last round of Last Man Standing, when they are fully aware of the system, so that they can all compete against each other, and draw attention on the best individuals with high scores.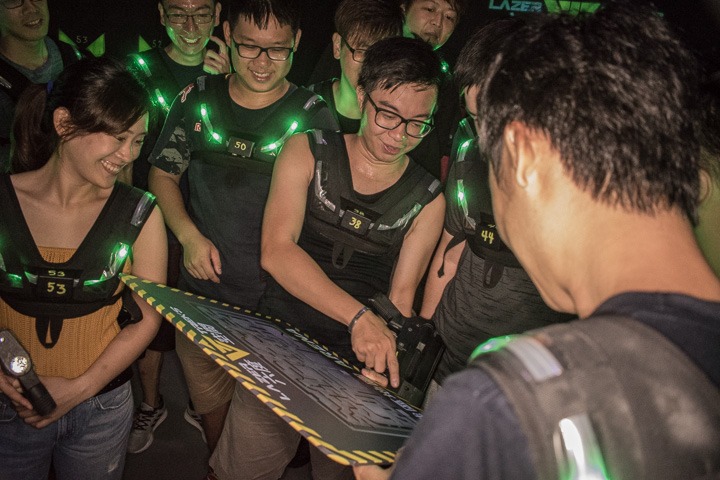 Of course, the challenges will be interspersed with small breaks for your employees to relax, compare their scores, drink their free drink while watching the other play on cameras, and work on the strategy that they will apply for the next game.
This "all you can expect" package gives you, in the end, the opportunity to reward the best Team, by adding the Team scores, and the best individual in an atmosphere full of bursts of laughter!
Be ready for a moment that will stay in everyone's memory!
Check other Corporate Team building packages