LazerTreks, B1 No 87, Fengwei Road, Nantun District, Taichung City 408, Taiwan (R.O.C.)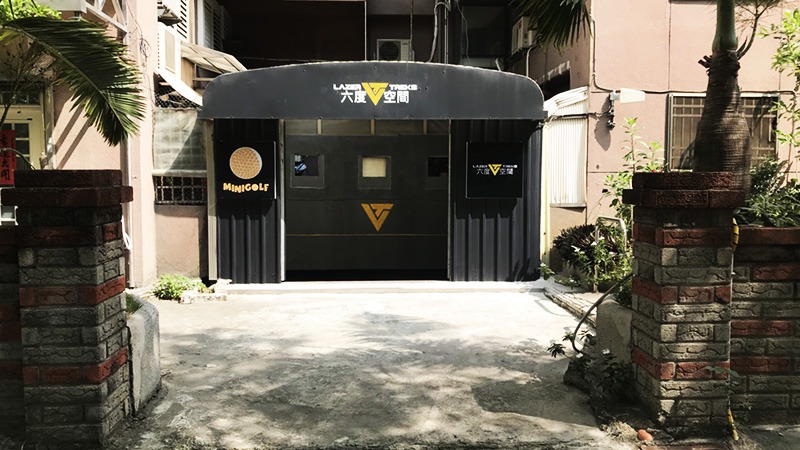 ->entrance near 103, in front of the parking
By Bus
Fengle Park : bus 53, 73, 99, 356.
CI Ji Jing Si Tang : bus 127
Wen Xin Nan Yong Chun Dong Intersection : 53, 73, 159 (get ready for a good 5 minutes walk to reach the lasertag center!)
By MRT
When the MRT will open in taichung (we hope it opens one day, but cannot guarantee it, even on torture), the station at the intersection Wenshin Road and Wenshin 5 Road will be 200 meters from the Lazertreks lazertag center.
Parking nearby
FengLe sculpture park Parking is in front of Lazertreks Lasertag Center.
Company
---
LazerTreks is a new indoor entertainment center equipped with the latest technology of LazerTag system. Located in Fengwei Road Nantun District, near Fongle Sculpture Park .
LazerTreks is a place for interactive and fun games.
Safety
---
The lazer game is 100% fun and safe as long as you follow the basic common sense rules. Children, teenagers and adults can all enjoy a unique experience in a completely secure environment. Our facilities are well-equipped in accordance to the legislation and regulations. Besides, the equipment we provide is user-friendly. Our Laser guns are very safe. They use Infrared technology, the laser is just provided by a small and safe pointer.
We give you for each game precise explanations and presentation of the game rules, the environment and the equipment. This briefing allows everyone to play in a relax and secure atmosphere that makes the lasertag experience all the more unique! If you have any question regarding our facilities or equipment, please feel free to contact us.
FAQ – Lasertag
---
How many people are required to play the game?
A group of at least 6 people is required. If you are less than 6 people, we recommend that you come for the happy hour so we can help to arrange for the game with others.
Will we play the game with someone we don't know?
You will have your own group of people in the game area for the game except during hapy hours. If you want to play with others, you will first have to get the consent of both parties.
Is the time using on the introduction/explanation of how to play the game included in the charged hours?
Yes, there is about a 10 minutes game briefing in the beginning. Also some people need more time to rest, smoke or build strategy …
Do we need any specific equipment to play the game? If yes, are we going to be charged for it?
Yes, we will need to wear the laser vest; however, it is included in the price you pay for the game.
Do you provide any food there? If no, can we bring our own food?
Unfortunately, we don't provide food at this point and we do charge for the cleaning fee if you bring your own food.
How to get the student discount?
You need to bring your id card if you are less than 18 years old or your student card if you are more than 18 years old, otherwise we can't give you the student discount
Why are you so strict about paying deposit?
We have limited space and can only accommodate a limited number of guest simultaneously. After 5 years we know that most people who don't pay the deposit won't come, so now we just cancel bookings whose deposit aren't paid to let other people book.
Can we have more discount?
We propose a lot of already discounted prices to our customers. This is done so that everyone can find the package that answers their need. So, sorry, we don't provide any discount out of those ones. But there is already a lot to go with, no? See you Soon!
FAQ – Minigolf
---
How many people are required to play the game?
That's the magic of minigolf, you can come alone if you wish so 🙂
Will we play the game with someone we don't know?
There will be only you on your hole while your playing, we guarantee that. We cannot guarantee that there will not be people on the venue, except if you made it private.