Lasertag
In a futuristic maze walking in the shadows, surrounded by a crazy soundtrack, you will need all your skills to fulfill your games!! Get ready to discover a part of you you didn't know.All the scoring is done real time on computer… and unlike paintball or bbgun, it is not painful! In short MORE FUN – NO PAIN!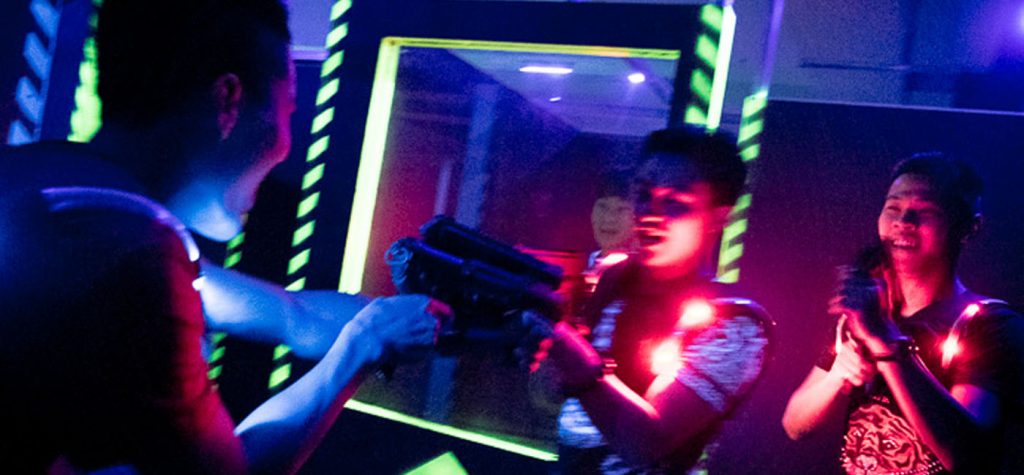 Lasertag is an activity that can be played with friends, family, coworkers, or strangers. As long as the customer follow the safety rules (mostly:no running in the gamezone!) the activity is safe and fun. Opposite to most lasertag place, Lazertreks propose a range of games which are very different, and thought to require different qualities (team, individual, vampire…).
All games are fun, and the fact that there is no bullet limitation and no "die and go to homebase to pick another life" system makes it really popular with girls, young kids and older adults.
The guns are really precise and sensitive, and this added to the windows placed on purpose inside the gamezone creates a lot of different possibilities. The gamezone is also designed so that you loose yourself easily, to increase the Fun and not let you adapt yourself easily to the environment.
Minigolf
Discover the mysteries of Ancient Egypt and beat the challenge left by the Pharaohs!In this 18 holes minigolf, use your talents in geometry and your precision to do all the holes in one shot!Let the challenge begins!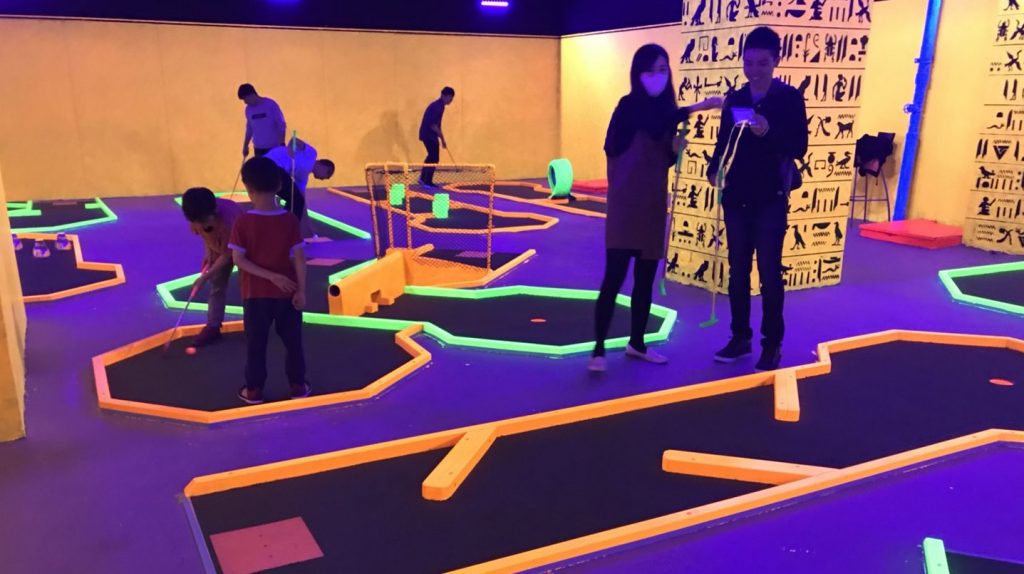 Designed to provide different challenges, the minigolf was created to amaze players with its shapes. Some holes are "training" ones, like you can find in anyplace, while some others will provoque intense reflexion time for those who want to beat them in one shot.
They have small names that easily identify them : "the Beginner", "the Camel", "the U-Turn", "the Hammer of Thor", "the Superman", "Back in Time", "The path of God", "The Volcano", "The Yin-Yang", "The Pinball", "the Bridge", "Jaws", "the Tear", "the Arkanoid", "the Highway" and "the Temple".
You can decide to play them seriously, or just to have fun and enjoy the decoration. Also, while there are real Antique Egyptian Symbols, Some of them carries a real meaning if you are taking great care 🙂